On May 12, the City dedicated ARC SUSPENSION by sculptor John Seeman at the renovated Cultural Arts Building on Black Ave
The City commissioned public art project was possible through collaboration with Gary and Nancy Harrington, with James and Sandra Jellison, and with the Pleasanton Cultural Arts Council, who gave 11 K. for the project. The sculpture is an emblem that public art is "alive and well in Pleasanton" and that the building is specifically for the arts.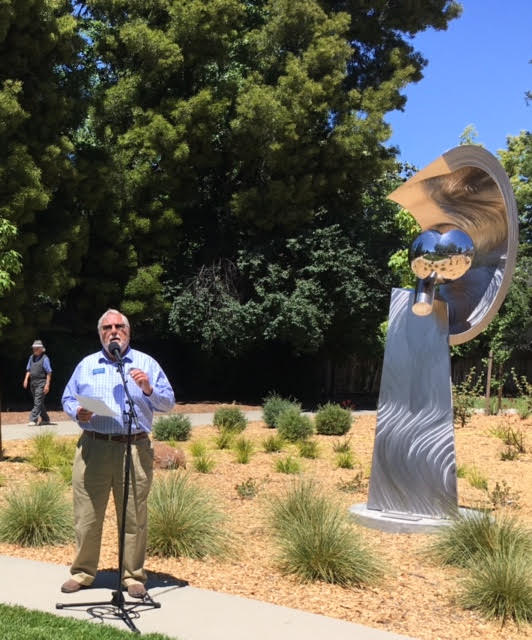 Dave Wright relating some of the history of the Cultural Arts building at the dedication.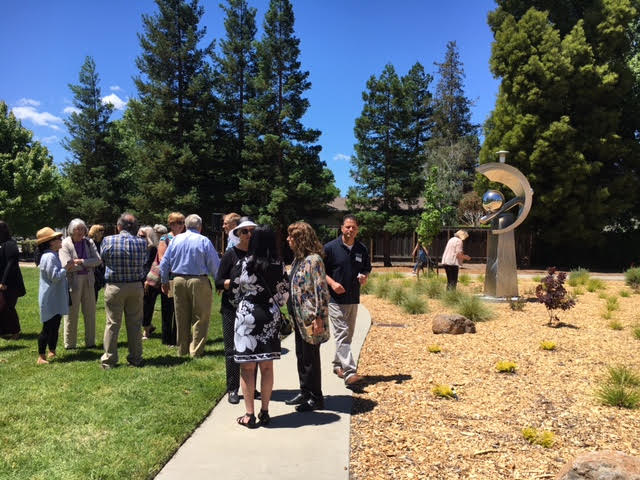 Some of the audience for the Dedication.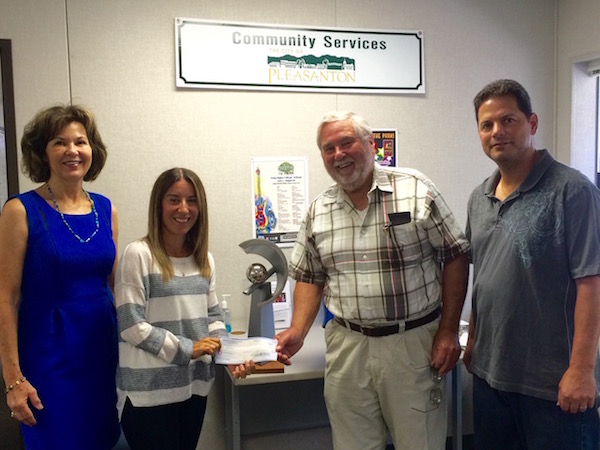 (L to R) Kelly Cousins, Michele Crose – Civic Arts Manager–Dave Wright, and Daniel Villabosa – Civic Arts.