PCAC Sponsors 3rd Annual Classical Benefit Concert
The Four Hands and a Baton Benefit for the Pleasanton Schools opened with Youth Orchestra Premier Performance in Pleasanton.

"Four Hands and a Baton"—Classical Concert with Temirzhan Yerzhanov (back by popular demand), Klara Frei, Imant Airea, and the  Youth Orchestra Gradus ad Parnassum. 
The philosophy of the new all-year-round orchestra in the Tri-Valley is to bring musically gifted youths to the level of professionals by having them work directly with world-class artists. While Temirzhan Yerzhanov had already established himself as a world-class performer by winning the Schumann International Competition in Germany, he chose to become the Artistic Director for the Orchestra Gradus ad Parnassum — meaning "steps to excellence".
When a group of parents came to Temirzhan and asked him to work with musically talented children, he took the torch, so to speak, and collaborated with Imant Airea, who is an internationally acclaimed conductor from Europe. Students 10 to 17 years old come to audition in February and perform on big concert stages from far and wide– Fremont, Castro Valley, Hayward, Walnut Creek, and the cities of the Tri-Valley. The group practices in Dublin.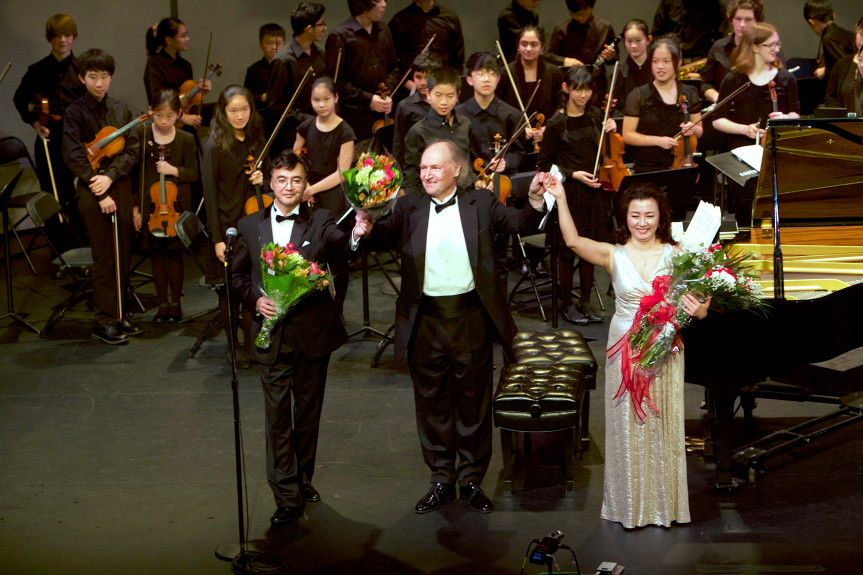 By Joanne Hall
The "Four Hands and a Baton" Concert featured Rondo by Schubert, rare Ballszenen by Schumann and virtuosic Andante and Allegro Brillant by Mendelssohn performed by piano husband and wife duo Temirzhan Yerzhanov and Klara Frei, who met first at the prestigious Moscow Tchaikovsky Conservatory and have since performed in Europe and America.
In the second half of the concert, following Mozart's La Clemenza di Tito Overture, conducted by Temirzhan Yerzhanov, Music Director, Imant Airea led the Orchestra through a Pleasanton Premiere of Leopold Koželuch's Concerto in B flat major, one of the only three concertos in the world wr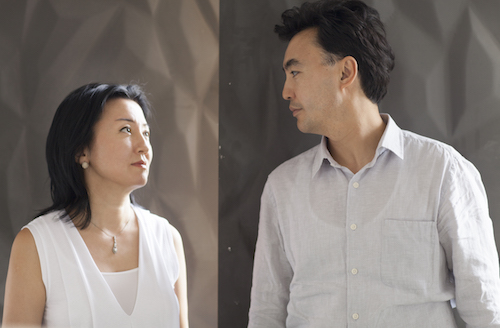 itten for piano four hands. Soloists were Temirzhan Yerzhanov and Klara Frei, piano duo.
This was a benefit concert sponsored by the Pleasanton Cultural Arts Council to support "arts in our schools." Delight in the rich blend of these youths, the musicians of tomorrow, and the professionals of today, their directors, mentors, and fellow performers. This concert appealed to those of all ages. A 10-year-old violinist or a 16-year-old percussionist could match up with world-class professionals. How they rised to the occasion!
The "Four Hands and a Baton" Concert was performed on Saturday, February 4, 2017 at 8 PM at the Amador Theater, 1155 Santa Rita Rd., Pleasanton, CA, 94566. Tickets were sold at the Firehouse Arts Center Box Office, 4444 Railroad Ave, Pleasanton or online at www.firehousearts.org events or by phone at (925) 931-4848. Tickets: $35, adult; $30 seniors (62 and up); $20 youths (18 and under.)
More information about the Orchestra Gradus ad Parnassum season and auditions: www.gradusap.org.